Our DNA
Supporting each of our clients throughout the life of their projects is Our ambition.
Conseil & Audit wants to bring a competitive offer, both alternative and complementary to the major audit and accounting networks in France and abroad.
 Together, Committed to Financial Reporting Excellence!
Conseil & Audit
At a glance!
Our clients: from start-ups to large international companies in a variety of industry sectors.
Our ambition: to provide assistance and advice whenever you need it and help to make your projects possible.
Our commitment: tailored services to meet your needs.
Our ressources: people who take the time to listen and go beyond your expectations.
Our values: quality, reactivity, proximity and team spirit.
Our organization: Women and men sharing proposing an efficient personal service which cuts though complexity developed by service line.
Our presence: national and international.
OUR VALUES
INDEPENDENCE: we act independently from our clients, their auditors and their legal and financial advisors.

ETHICS: whether we are engaged as experts or consultants, we comply with the accounting profession's code of conduct.

PRESENCE: the size of the firm is such that every client matters, so we are here when you need us.

RESPECT: we treat our staff and all our contacts with respect, and work to pass on our knowledge.
OUR VISION
Structured around multidisciplinary skills, Conseil & Audit aims to deliver excellence and become a viable alternative to large audit companies.
Conseil & Audit provides high value-added consulting services by anticipating change and by supporting clients in the implementation of their business strategy transformation. In order to provide effective services in sectors that are often subject to many pressures and sometimes highly regulated, our teams provide more than just expertise: a strong ability to understand the issues associated with their clients' business and a proactive approach.
Conseil & Audit sustains its growth by relying on experienced consultants, all from major auditing and consulting companies and/or with significant experience working with major groups.
OUR DIFFERENCE
Conseil & Audit is a CPA and consulting firm dedicated to the sucess of your projects.
We apply the standards of quality used by the most important audit and consulting firms while proposing fully tailored services.
We accompany our clients of all sizes, dealing with complex matters while reducing bureaucracy and building long term relationships;
We meet our clients' needs by ensuring a high quality of service based on our expertise, reactivity and pragmatic advice.
Conseil & Audit wish to remain an independent quality player in the auditing, accounting and consultancy markets. We also aim to support our people in long-term careers at our firm.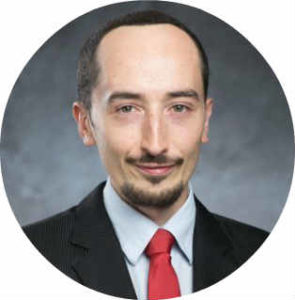 "Conseil & Audit demonstrate their boldness, responsibility, and curiosity in offering innovative and tailored solutions."
Nicolas GURNOT • Entrepreneur, expert-comptable
At Conseil & Audit, we focus on the following values:
Team spirit and human relationships,

Ability to take a global perspective of different situations,

Mastering complex situations.